Disney Frozen Busy Books + 300 Loom Bands + 6 Loom Charms £10.48 Delivered @ The Works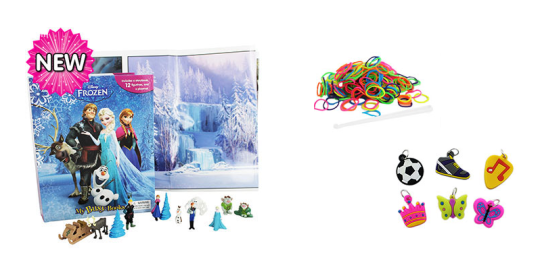 The Works have the Disney Frozen Busy Book on sale for £7.99. None of the current discount codes apply to this, so it's full price all the way, and since it's under £10 you can't use FREEDEL for free delivery either, but will be paying £3.99 for that. However, you could use FLASH30 for 30% off loom bands, but not off the Frozen book so you're better off buying the Busy Book and the Loom Bands together, and getting them both delivered for £10.48. I've said 1000 loom bands, but you could choose the loom charms for £1.50 and 300 loom bands for 99p.
Loom bands, check. Frozen, check. What's not to love in this offer, and on the scale of what people pay for products on either item, they're not badly priced either.
This is really the trifecta, isn't it - a deal that encompasses Frozen and Loom Bands, in one. Bonus.