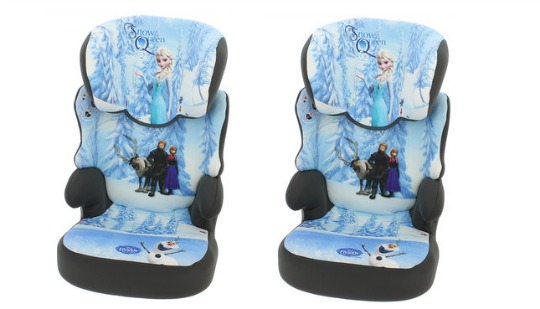 If your child needs a new car seat and happens to be Frozen mad, then this Befix Car Seat might be just the thing, and it's cheaper by miles at Toys R Us than anywhere else, with free delivery too.
It's a group 2 and 3 car seat that is suitable from approximately 3 years upwards, and it's one of those booster style seats that has side protection and a headrest. For more details on whether it would be suitable for your child, all the specifics are in the product description on the link above.
This high backed booster is around £40+ in most other stores at the moment, so you're saving around a third and at least £10 by getting this from Toys R Us, and the free delivery is an extra bonus. To get a branded Disney character seat for the same price as a non branded one is a great deal.