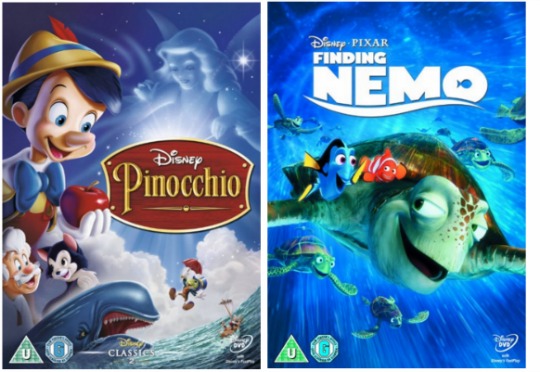 Disney DVDs are a safe bet for Stocking Fillers. Kids just adore them and whilst some of these films are rather old, they are still loved as much, if not more, as the time they were released. Amazon have four Disney DVDs reduced to just £4.99 and £5 each, this makes them very affordable Stocking Fillers or presents for any children you have to buy for. Or just grab a couple and have a movie day when the winter weather keeps you in.
There's Finding Nemo*, Monsters Inc*, Pinocchio*, and Robin Hood* to choose from. Four firm favourites of mine. Finding Nemo and Monsters Inc are just £4.99 each whilst the other two are a penny dearer at £5.
The beauty of Disney is that they keep old stories and tales alive, ones that our children may never have heard of should these have not been made into animation. Just like Pinocchio and Robin Hood.
They also have newer stories created by themselves too that prove every bit as popular. Finding Nemo and Monsters Inc are testament to that.
You can opt for Click and Collect or have your Disney DVDs delivered for FREE if you have Amazon Prime or are spending £20 or more at Amazon. If you don't wish to spend as much as £20 and you haven't got Amazon Prime, then delivery is £3.30.