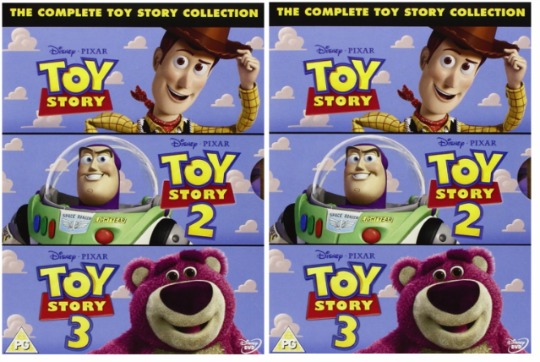 Yesterday, we told you about some Disney DVDs that were only a fiver each, you can see those here. Today, we are telling you about The Complete Toy Story Collection, it's only £8.99. You would normally expect to pay around £10 each if you were to buy the Toy Story movies separately or £16-£17 for this Collection DVD. I would snap this up ASAP for an affordable but great gift for a little Disney fan.
The Complete Toy Story Collection DVD features Toy Story, Toy Story 2 and Toy Story 3. Forget Christmas and get this to have a movie night with the kids or a Toy Story afternoon when the weather is rubbish.
I think the Toy Story animated films really appeal to the whole family that's why for just under nine quid, you can't go wrong with this DVD.
You can have The Complete Toy Story Collection delivered for FREE if you have Amazon Prime or are spending £20 or more. If you aren't wanting to spend £20 and you don't have Amazon Prime, then delivery will cost you £3.30. You could sign up for Amazon Prime with the FREE 30 Day Trial. Click here to read more about that.