Disney Cinderella Go Glow Pal £12.99 Delivered @ eBay/Argos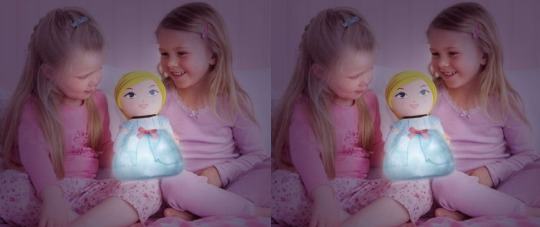 Nightlights for children tend to be made of hard materials like plastic. Not much of a comfort to cuddle on a scary, dark night. That's why I am a fan of Go Glow Pals. They are soft and cuddly nightlights in the form of favourite children's characters.
The Argos outlet on eBay have the Disney's Cinderella Go Glow Pal for £12.99 delivered. I cannot find any of these elsewhere, for anywhere near as cheap. Tesco Direct is £18.75, Toys R Us has them for £19.96 and Amazon for £21.98.
Right, so what do these do? Well, as I mentioned before they make a lovely, soft cuddly toy but that's not all. Squeeze Cinderella's hand and her skirt glows, providing a comforting glow for your little one.
These have a gentle glow so you don't have to worry about them irritating other siblings that may share a bedroom. It takes AA batteries but don't fret about your child falling asleep and leaving it on all night. It has a 15 minute auto shut off to prevent this.
This is being sold on the eBay/Argos Outlet but don't let that put you off as you get 12 months Argos warranty when you purchase one.