The Disney Christmas Shop Is Open Online @ The Disney Store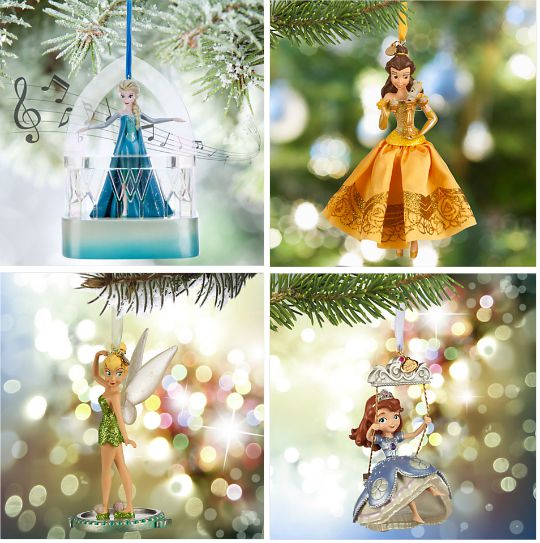 When Harrods opened their Christmas Shop at the beginning of the week the reaction was a little...mixed. Although lots of us bargain hunters start do Christmas present shopping all year round when the sales are on it certainly is very early to be shopping for baubles, cards and crackers.
And now the Disney Store has started their online Christmas shop too. The thing is that once you take a look at what they have on offer you can see that these are really special items, decorations that people will keep for years, and I also have a feeling that some of them are going to sell out way before the festive season really begins. Singing Elsa tree decorations? Exactly.
Prices start from £7 and I have to say that they are beautiful. The Disney Princess Decorations are beautiful, and the sets of six Frozen baubles are likely to be a big seller. I love the quirky Nightmare Before Christmas Baubles, and the tsum tsum ones kind of left me speechless, and that's before I looked at the price!
I still think that the Elsa Singing Decoration will sell really fast, and I know that one of our team has already got one tucked away for Christmas. It's Elsa standing on a balcony and with a touch of a button she will belt out Let It Go from the depths of your Christmas tree. That's got to be worth £14.95, right?
Delivery charges were recently reduced at The Disney Store so that it's now a much more reasonable £3.95, or free on orders over £50.