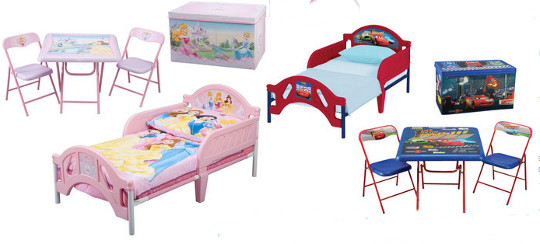 Toys R Us have a 5 piece bedroom set on sale for £69.99. Now, they had this on sale a few weeks back for £74.99, reduced from £99.99, so this is essentially another £5 off making a £30 saving.
Apart from the price, nothing else has really changed on this offer, but it's definitely an even better deal. At just less than £14 an item, you really cant go wrong. Delivery is free on orders over £50, so this still qualifies too.
There's just one review, which highly recommends the product.
In the set you receive  a Cars bed, complete with side rails, table, 2 chairs and a handy toy box, all in the blue Disney Cars designs. There's also the Disney Princess version for the same price. I'm still not sure if you get the bedding along with it, but since they don't sell them separately, it's possible. Consider it an added bonus if it comes with it!
Thanks to ILavMyKids at HUKD