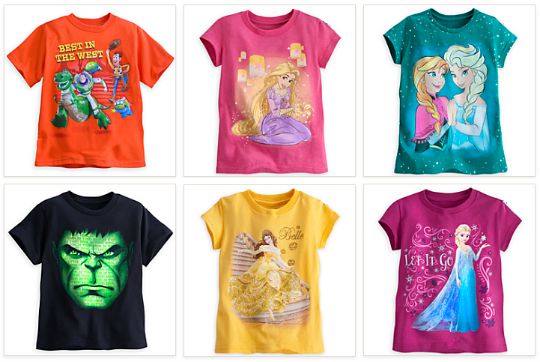 The Disney Store summer sale is long gone, but they have just reduced loads of their Children's T-shirts to half price, and there are 20 or so of them at just £4.97 each.
There are lots of characters that you don't always get in other retailers, and these are all wonderful designs. Lots of them are 100% organic cotton as well, and to get that for less than £5 is very good indeed.
The Frozen and Frozen Fever t-shirts should be very popular at this price, and I think the Belle ones are beautiful. I ordered my son the Ant Man one (when I was attempting to get that Frozen Pencil Case glitch) and it's really good quality, lovely and soft and washes well too. If anything I would say that the sizing is a little on the small size, but it could be that my son is in another growth spurt!
The Disney Store have lowered their delivery charges recently so it now costs a more regular £3.95 per order, and is free when you spend over £50.