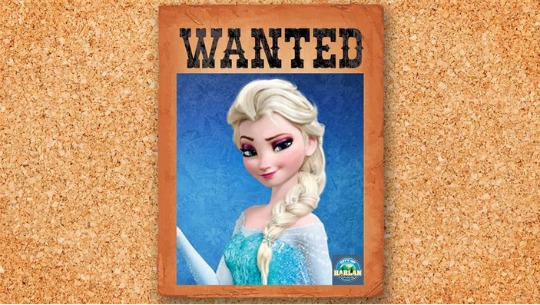 The city of Harlan in Kentucky had been subjected to some severe winter storms recently, so much so that it seems the City Police Department decided that only one person could be responsible. This amount of snow and ice must have been placed there by the magical powers of Queen Elsa of Arendelle!
Before your children get too upset, it was a tongue in cheek comment posted on the Harlan City PD Facebook page, but the APB putting everyone's favourite Frozen Queen on the Wanted List is attracting attention all around the world now!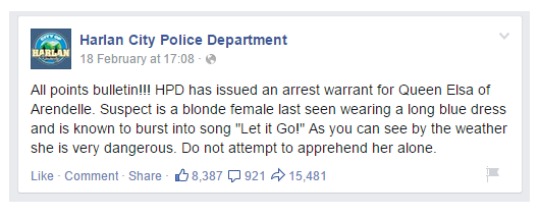 If the joke has made people in the city more aware of the dangers of the freezing winter storms and the precautions they need to take then it is all for the good, and it looks like some of the local TV stations there have been having some great fun with it too.
So, if you happen to see the suspect be sure to contact the police! Actually, on second thoughts please don't say that to your kids...