30% Off Selected Baby Clothing @ The Disney Store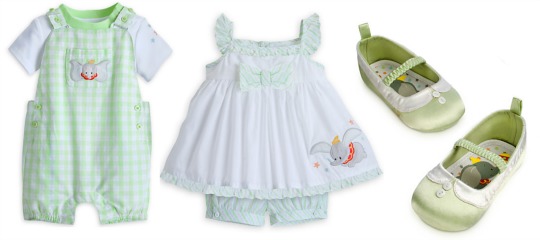 The Disney Store have come up with some great offers in the last few days, and this time it's baby's turn. There is 30% off selected baby clothing items, and there are some absolute beauties in there. Prices start at £2.80 for accessories, and the clothing and shoes start at just £5.56.
Lots of the items included in this promotion are from the Dumbo Baby range, and they are absolutely gorgeous, including clothes for both baby boys and girls. The dress and bloomers set* is nearly my favourite, only just trumped by the cute little crib shoes*.
If you are looking for a baby gift then the knitted blanket* or the newborn gift set* would make lovely presents either for a new baby or a baby shower gift.
As well as offers like 30% off baby clothing, The Disney Store* is currently having a different offer every day in it's 5 Days Of Wonder event. Today's offer is 25% off Frozen, but remember to check back each day to see what the new offer is.