20 Hot Wheels Die-Cast Cars £10 @ Tesco Direct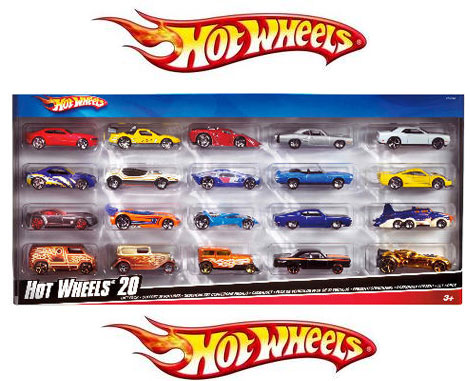 If you pop over to Tesco Direct you'll be able to pick up 20 Hot Wheels die-cast cars for half price, £10 instead of £20.
WOW, look at all those cars!
These awesome Hot Wheels die-cast cars are 1/64th the size of their full-size counterparts and the colours will vary from the ones in the picture - although you might get a set that's exactly the same I suppose. They're suitable for car fans aged three years and older - let's not be gender or age discriminatory here, I LOVE playing with toy cars even now.
If you're holding a car-themed party sometime soon, then this set of Hot Wheels die-cast cars could easily be split up and a car popped in each party bag - at 50 pence per car this would make a cheap but awesome little gift for party-goers to take home with them.
OR you could just keep them all for yourself and vroom VROOM them around to your heart's content.
You can collect instore for free or arrange to have them delivered to your home, although that will cost you an extra £4.95.
Thanks to azhali at HUKD