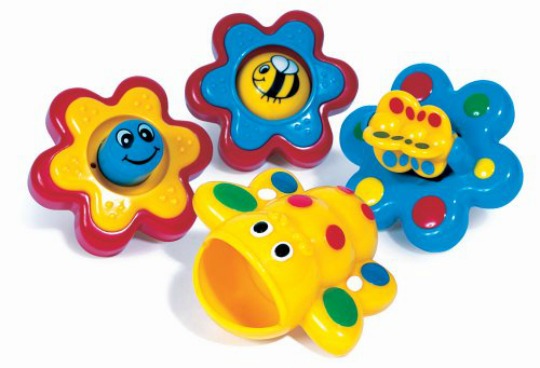 This cute bath-time toy by Wow Toys is just £5.00 from Amazon just now instead of the usual price of £10.99.
Click here to fly over to Amazon
Wow Toys have always been very popular with my children - they seem particularly robust and sturdy whilst still being totally appealing to little eyes and hands, and these bath toys seem to be no exception. Scooping, pouring, spinning, strumming and squirting activities make this bath set both stimulating and lots of fun, and it seems like good value at this price as the set contains: 1 x scoop and pour butterfly, 1x bee, 1 x caterpillar and 1 x flower. You can pour and scoop with Bella and spin the bee and watch her hide. The caterpillar pops up when she's filled with water – push her back down and watch her squirt! Use Bella to pour water on the flower and watch it spin round and round.
 With thanks to Khio77 at HUKD