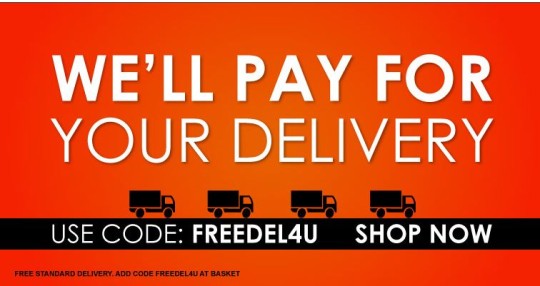 The Works has a Free Delivery Offer Code for you, running this week only. Free delivery gives you a saving of £3.99, which let's face it, isn't the biggest amount in the world, but it makes a huge difference if you're buying something cheap. This offer code doesn't require a minimum spend, so if you're buying for just a couple of quid, it makes a huge difference. It also saves you making the trip into town yourself, which if you were caught in the rain today, you'll think of as a major blessing! I'm still shivering.
Bear in mind that if you are spending more £13.33, you are better off using the The Works offer code Heidi posted about a couple of days ago for 30% off as you can only use one code at a time - no stacking here.
Pop over to The Works for free delivery on orders under £13.33*
Discount: Free Delivery
Offer Code: FREEDEL4U
To use this code, go to the Shopping Basket page and enter it in the Offer Code box.
The Works sells everything from cheap books to arts and crafts supplies, and even games and toys.
You can find lots of promotional codes in our vouchers section, as well as all the voucher codes for The Works.