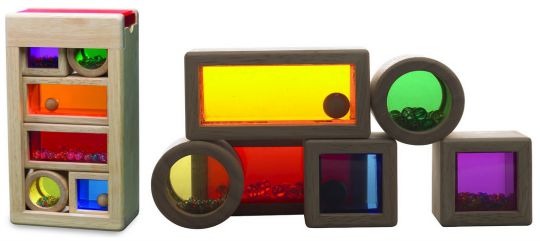 This is one of those toys that we keep a close eye on so that when it drops in price we can let you know straight away as it's so sought after. The Wonderworld Wooden Rainbow Sound Blocks have been dropped to half price at Amazon and are down from £29.45 to just £14.59.
This is a set of wooden blocks that is a sensory toys for babies, as each block makes a different sound, and has coloured translucent side panels so that they can watch the contents moving about. They are designed to be lightweight, sturdy and safe and have great reviews.
Although these Wooden Rainbow Sound Blocks have only gone on offer today the stock levels are already being hit hard as the delivery times keep fluctuating, but right now it's showing as still available for Prime next day delivery.
Delivery is free on orders over £20 and for Prime customers, otherwise charges do apply.