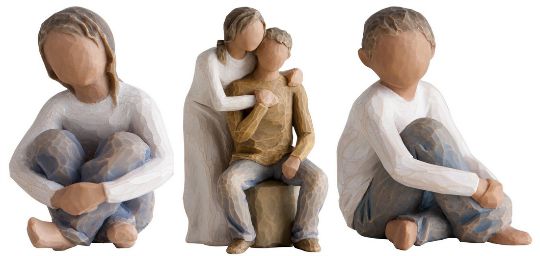 Do you know anyone who collects Willow Tree Figures? Amazon have 60% off a selection of them, so prices are way lower than usual. You can get single figures for £7.20 each instead of the full price of £18, and the larger two person figures are now £15.20 rather than £38.
If you aren't familiar with these Willow Tree Figures they are created by artist Susan Lordi, and are sculpted in a carved style to create the effect of wood. Each one comes in it's own gift box ready to give as a present, and there are several different ones in this offer.
I'm sure why but Amazon are calling this a '50% off' promotion, but unless my maths is wrong I make these 60% off. Either way these are a really low price for these highly collectible figures so it's a good time to get them to put away for Birthdays or Christmas. This offer has just started and I don't know how quickly they will sell, but at the moment all look to be in stock.
Delivery is free for Prime members and on orders over £20, otherwise charges will apply.