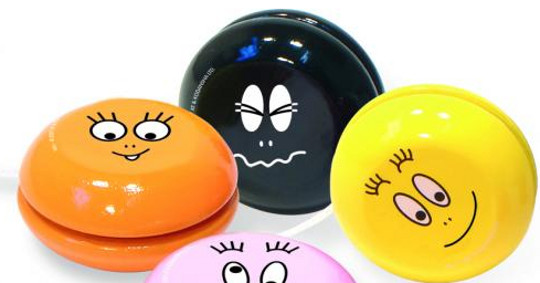 While I'm not convinced that I would pay £4.95 for a yoyo, even if it is a wooden one, the Vila Barbapapa Yoyos at VUP Baby are currently reduced to £1, which is definitely something worth considering if you're looking for a stocking filler that will last longer than your average cracker gift, and comes with the challenge to improve too, which is never a bad thing.
There was a huge yoyo fad at one stage when I was growing up, and I remember collecting Cocacola bottle tops everywhere I could so that I could have enough for the yoyo with the flashing light. That was the pinnacle of 1980's tweenage yoyo equipment and I had to have it. I did eventually, and even came third - out of four, but anyway - in a local yoyo competition. Ah, the good old days. Or not!
These yoyos from Vilac are 7cm in diameter and painted with non-toxic lacquers. They are available in yellow, black and orange and you can choose your preference before you checkout.
Have fun with this addictive game!