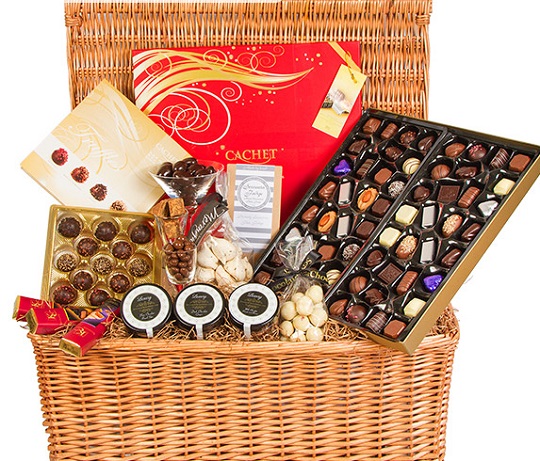 For those of you who think that Valentine's Day is just a commercial holiday and romance should be constant this special offer is right up your street. You can get this gigantic box of chocolates from Serenata Chocolates for £59.99 instead of £79.99 which is a sweet saving of £20.
Click here to get tasty with Serenata Chocolates*
Ok this has to be the most epic chocolate hamper ever and you get to really dig into a huge pile of tasty and yummy special treats. Making a choice can be so difficult. what should i send white or dark? Milk or truffles? Why torture yourself when the Ultimate Chocolate Hamper covers all bases. With over 1.2 kg of rich velvety chocolate it is overflowing with everything from white, dark and milk sensations to tantalizing truffles, tangy fruit and naughty nut fillings. This magnificent showstopper of chocolate ecstasy is a guaranteed to be a gift that will never be forgotten.