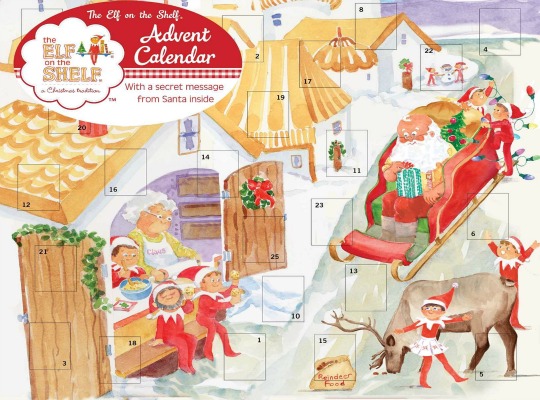 Love all things Elf on the Shelf? Yes? You are going to go daft for this Elf on the Shelf Advent Calendar from Amazon. It's £6.49 and contains nothing but lovely, little pictures of that cheeky wee imp. Chocolate Advent Calendars aren't for everyone, your child may be diabetic, may have an allergy or may just get enough confectionery without the need of more. This is a traditional looking Calendar and I think kids will love it, despite the lack of something edible behind those doors.
The Elf on the Shelf Advent Calendar would be a lovely addition to the main man/woman him/herself. On the 1st of December, your mischievous little Elf could present this on his arrival. Your little one can expect to find a nice message from Santa behind the last door.
For more Elf on the Shelf ideas, why not check out Heidi's cool suggestions?
You can have the Elf on the Shelf Advent Calendar delivered for FREE if you have Amazon Prime or are spending £20 or more. If you don't have Amazon Prime and you don't want to spend as much as £20 then delivery will cost you £3.30.