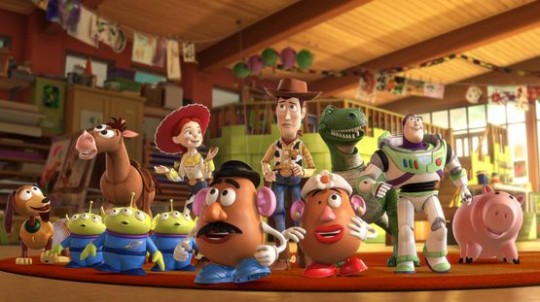 Base.com is selling the entire Toy Story collection for only £17.45, a saving of £21.54 off the original price of £38.99. I'm not entirely sure how accurate that original price really is, I am sure if you bought all three on deals it would work out less than that.
While I may be sceptical about the total price of this set, £17.45 isn't bad for all three Toy Story films in one box set. You get the original Toy Story where Woody and Buzz meet for the first time and Toy Story 2 where Jessie is introduced to the world.
Finally, you get Toy Story 3 with the huggable and mean Lotso Bear and the frankly terrifying Big Baby. The movies will always hold a special place in my heart, they are so darn good and well made with such clever storylines. I miss well made movies. Lately nothing seems to have anything remotely resembling a plot.
This Toy Story box set would make a fab Christmas gift for a fan or someone who's never seen the series before.
Thanks to Syzable at HUKD!