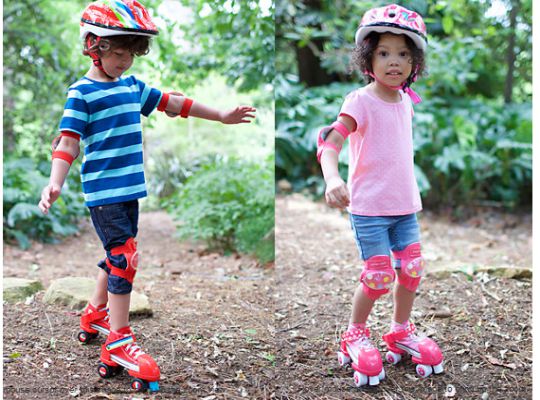 Early Learning Centre have halved the price of four different designs of Toddler Skates. They were £10 and are now only £5. These would make a great gift for a Children's Party or to tuck away for that end of year festive event. You may worry that your little one will fall, but that's part of the fun. Just make sure they have a helmet, elbow and knee pads on.
These are the four Toddler Skates that are reduced at the Early Learning Centre:
These Toddler Skates are suggested for children aged three to six years old. They will fit UK shoe sizes five to nine, so even though they are called Toddler Skates, they aren't really.
They are easy to fasten and feature a front stopper for braking. Skating is good for balancing and learning coordination skills. I should get some for myself. I trip over my own feet!
You can Click and Collect any of the Toddler Skates for FREE from an Early Learning Centre store near you or pay £3.95 to have it delivered to your front door.