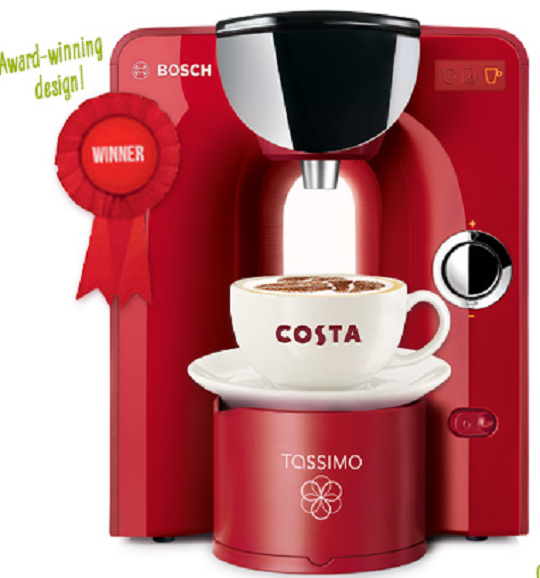 This is a great offer on a Tassimo if you fancy one of these totally gorgeous pieces of kit for your home and kitchen. Usually this model retails for £139.99 but now it is on sale for £44.99 and with postage and packaging it will arrive delivered for £49.99. Nice. A saving of 68%!
Let's face it, if you have kids coffee is almost mandatory. Today I needed it on a drip with only three hours sleep and plenty of drama in the night. If I could have mainlined coffee, I would have. This offer gets you really really good coffee at a very low price. This one also uses the Costa T DISCs so you need to buy those separately.
When you consider buying this, do look at the price of the coffee pods though, because if they are not in your budget, then this is not a good buy. They do offer you a £20 registration discount code for the coffee after you get the machine so you can get £35 of pods for £15 which is a big saving.  It is such a beautiful machine though…
Thanks to kazlau at HUKD!