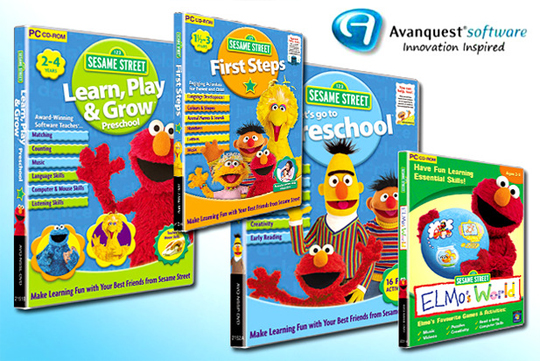 My teenage children loved playing with CD Roms on the computer when they were little - we bought into one of those 'build it up weekly' sets called Learning Land and it was a HUGE hit.
They also loved Sesame Street; if this Sesame Street CD Roms deal - four of them for just £14 instead of £81.64 -  had been around back then I would have snapped it up!
So, your Sesame Street CD Roms will be bought through LikeBees (which works in exactly the same way as Groupon) and you have the next four and a bit days to buy your deal before it expires. Once you've bought your Sesame Street CD Roms your special voucher code will be emailed to you within 24 hours and you'll have until 14 August to redeem it.
Suitable for children as young as one year old, the Sesame Street CD Roms will grow with them right through until they're around five - Elmo, Big Bird, the Cookie Monster, Bert and Ernie will bring learning to life and make it fun.
I have this deep urge to watch some Sesame Street now - I might just have to youTube the Cookie Monster, he was my absolute favourite!
The final thing you should know is that you'll have to pay the £2.65 delivery charge, but I'm sure that's not going to break the bank.
Happy Learning with Sesame Street