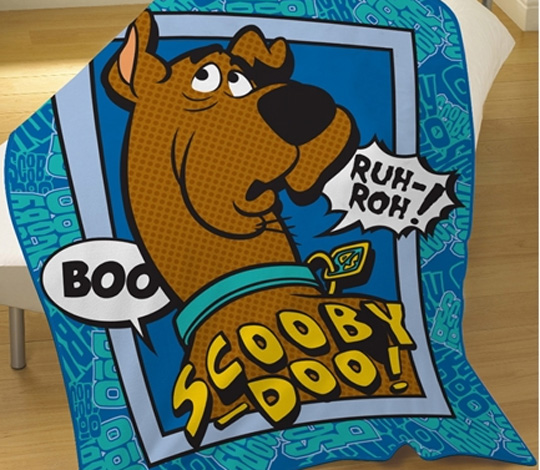 Play are selling this fabulous looking Scooby Doo blanket for £3.99 rather than its full price of £9.99.
This Scooby Doo fleece blanket ticks all the boxes for me never mind my youngest son - a new, and MASSIVE, Scoob' and Shaggy fan!
I was brought up watching Scooby Doo; my mum loved him, my cousins loved him; my nan loved him - everyone in my family loved him and we were pretty united in our dislike of (stupid) Scrappy Doo when he arrived on the scene.
THEN I have a bit of a thing for fleece blankets - they're easy to wash, they dry very quickly, they're very light and are super warm! Seriously, what's not to love about a fleece blanket, especially if it's a Scooby Doo fleece blanket.
It's still chilly enough early in the mornings to warrant having a fleece blanket in the car for little ones; I was out with my daughter at half past seven this morning , the car was registering 1C and we had to scrape frost off the windscreen!
If I had a little one in the car, rather than a nearly seventeen-year-old teenagers, they'd have been wrapped up warm and cosy in a Scooby Doo fleece blanket.
Thanks to wishihadadonkey at HUKD