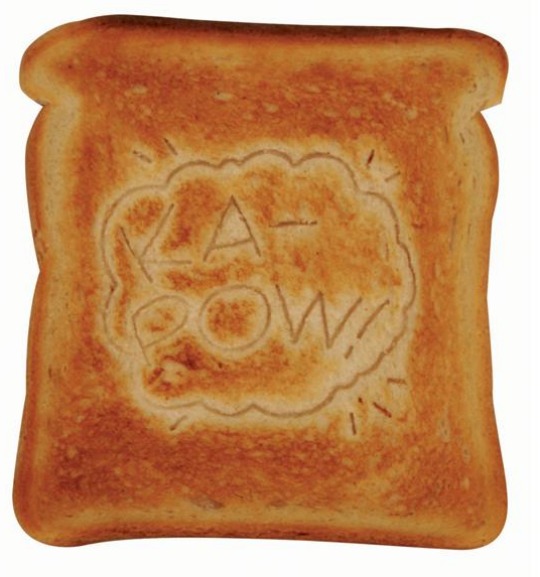 I'm certain I'm not the only parent who struggles to persuade her kids to eat breakfast, but this Super Toast stamp set from the Gift and Gadget Store has changed all that; suddenly my kids can't get to the kitchen fast enough in the mornings.
The set consists of two stamps which you basically press into a piece of bread before you toast it, and when it's ready you'll see 'kapow' or 'boom' stamped into your toast. It works best if you spread your toast with something you can still see through, like butter, syrup or honey. We tried it with Nutella and also jam, neither of which worked very well because they obscured the words.
My kids love these, and haven't yet tired of using them to make themselves breakfast worthy of superheroes.
You can buy them for just £5.99 right now from the Gift and Gadget store, and delivery is free.