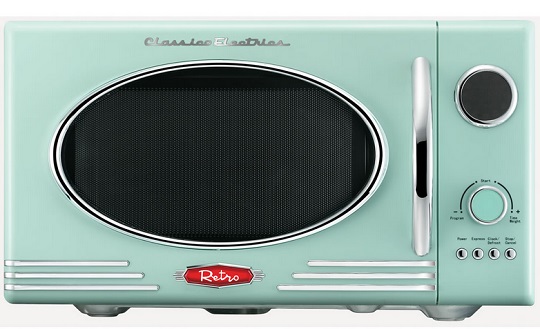 Wilko has a bunch of awesome sales running at the moment so please visit their site if you are looking for discounts on home and kitchen appliances. One of the things that stood out for me was their sale on this awesome retro microwave in mint. Down from £70 to £50 you too can have this gem in your home.
The microwave is mint in colour, has awesome design features to take you back to the 1950s with the Retro style and comes with a range of features. You get a 60 minute digital timer, five power levels that include defrost, an auto menu with 12 settings and a glass plate. The microwave is 800W for those of you who read instructions.
Stunning for any kitchen and a great way to add some personal flair to a boring space, this is a nice sale item at Wilko that really stands out.