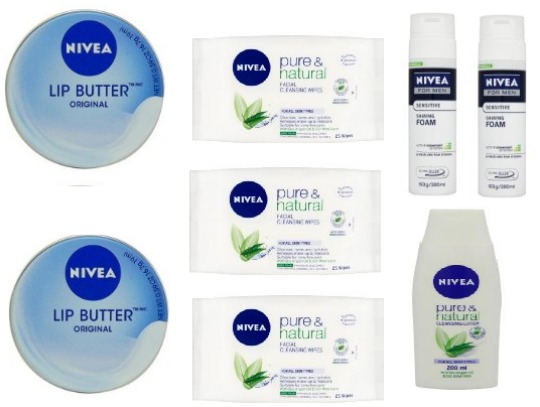 Be quick! Amazon have some unbelievable bargains on Nivea skincare and toiletries. It seems to be the packs of six that are selling dirt cheap, just make sure you buy several pieces to make you order up to £10. Once you have £10 worth of goods in your trolley, head to the checkout and you will see that your items will be delivered using Amazon's FREE Super Saver delivery.
The Nivea Lip Butter* just £1.99 for a pack of six. It's fragrance free but does contain nut oil so just be aware of that.
If you like Nivea Visage skincare then check out these Pure & Natural Facial Wipes pack of six* for only £3.05.
For all of you daddies out there, or mums with furry winter legs, for just £3.26 get six 200ml cans of Nivea Sensitive Shaving Foam*.
If like me, you have sensitive skin then why not try Nivea Visage Pure and Natural Cleanser*. Get the pack of six for just £3.36 just now from Amazon.
Nivea Body Express Hydration Lotion* for only £3.56, for six 250ml bottles. I have NEVER seen Nivea selling so cheap, this even smashes the deals at discount stores like Home Bargains or B&M.
Thanks to regisb @ HUKD