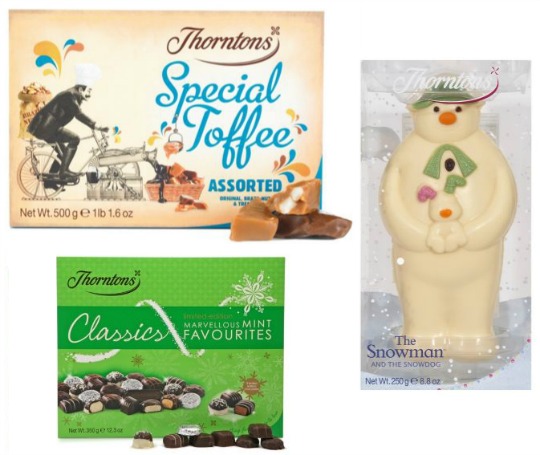 EDIT 28/01/15: These are now down to just £1 each! We hope you manage to find some! :)
_________________________________________________________________________
If you're popping in to Argos in the next couple of days then how about grabbing some Half Price Thorntons Gifts at the same time? They have reduced three of their Thornton's Gifts  from £5 to £2.50 each. For the amount you are getting in these boxes it represents really good value for money.
The items reduced are the Thorntons Special Toffee Assorted Box 500g, the Thorntons Snowman and the Snowdog Chocolates 250g, and the Thornton's Classic Mint Favourites 350g.
As it's Argos the stock availability is hit and miss, as an example I couldn't find any around Manchester, but around London there are plenty! But if you are lucky and there is some stock near you then you'll be getting it at a bargain price.
I try to keep a couple of boxes of chocolates for those friends or family who pop by with an unexpected present, just to save the embarrassment of not having anything to give them in return. I say try because I've just opened some of the Matchmakers now. ;)
Thanks to catmadlady and xmoobagx @ HUKD