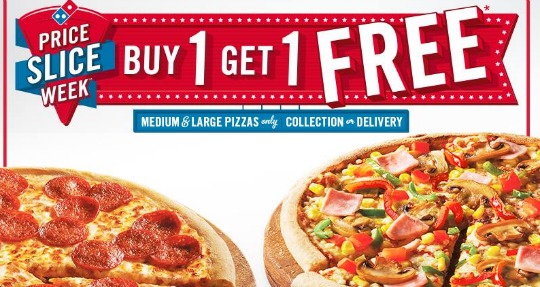 Anyone hungry? Price Slice Week is back at Domino's Pizza, and this time the offer is Buy One Get One Freeon medium and large pizzas!
The offer is on until Sunday, meaning you could give the whole family a treat and save yourself cooking for the night. Prices do vary, but typically you can get a medium pizza from £9.99, and two of those should easily feed a family of 4!
There's no code to enter, you just order any two medium or large pizzas, and the cheapest one gets taken off your bill.
The offer is valid for collection or for delivery.
Not your typical Mother's Day treat, but why not?