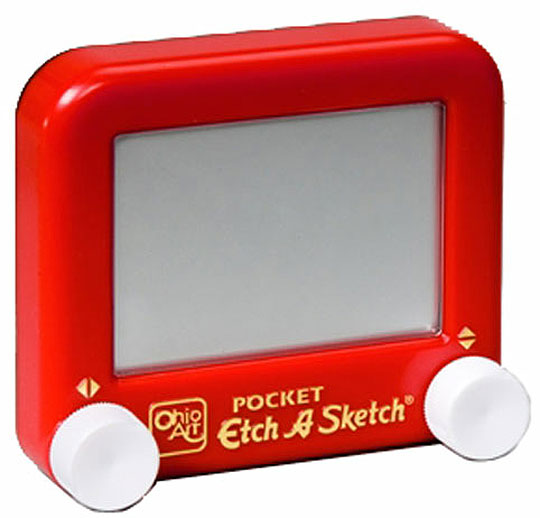 The Entertainer are selling this Pocket Etch-a-Sketch for £4 instead of its usual £8.
Hands up who had an Etch-a-Sketch when they were small? I was one of the few who didn't, but friends of mine did and we had one in my infants school class - I was rubbish at Etch-a-Sketch drawing and wonder if this was because I didn't have one, or if this was the reason I was rubbish at it.
I was already rather good at drawing with a pencil and got SO frustrated that I couldn't start a line that wasn't already connected to another one!
Anyway, if you're an Etch-a-Sketch fan, or have a little one who is, then you might want to take a look at this Pocket Etch-a-Sketch - it's measures a tiny 9cm by 10cm by 4cm and doesn't require any batteries, software or upgrades; perfect.
If you happen to live locally to an Entertainer, or have family who do, then you can arrange to collect your Pocket Etch-a-Sketch for free, failing that you'll need to pay an additional £3.95 for standard home delivery.
Thanks to goonertillidie at HUKD