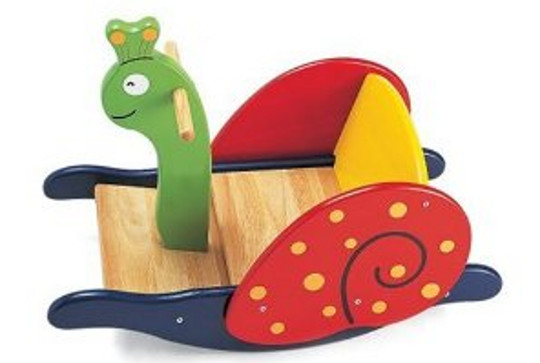 There's 30% off the Pintoy Rocking Snail at Amazon. It's selling now for £46 instead of £65.99, which seems pretty extortionate anyway!
Reviews for this rocking snail seem quite positive, and it has some good features, from a parents perspective. One of the reviewers states that it of really good quality, with a heavy coat of paint,
" The design is smart so that even a small child can climb on the toy herself, and it is virtually impossible to get one's toes hurt or to fall off the snail (or to push it over)" she says of it, which is a huge selling point, actually.
The Pintoy Rocking Snail is a beautiful wooden, award-winning rocking snail.It has a screen printed design and is very stable and durable and the seat has three sides which means added safety for the rider. These sides are made of sustainable Rubberwood. Pintoy toys are tested against the most stringent safety test including the European toy safety standard EN71 to ensure physical and mechanical safety.