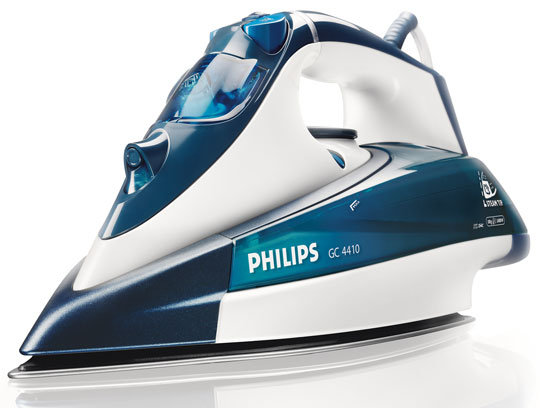 Argos are selling this Philips Azur Steam Iron for half price - it's £37.49 instead of £74.99 until 20 July.
Things like this Philips Azur steam iron don't usually get me excited but, on this occasion, I am for various reasons.
My daughter is off to Army Foundation College soon and a substantial amount of their time is spent doing 'admin' - that's Army speak for polishing your boots, making sure your locker is laid out in accordance with Army regs' and ironing your kit and bedding etc.
If everything isn't perfect in the eyes of your section Corporal you, and the rest of your section, will have to do it all over again until it is.  So you don't want a rubbish iron (ironing with a crappy iron just makes the task utterly miserable), you want a BEAST of steam iron that's fit for Army purpose.
This Philips Azur steam iron looks as though it's perfect for the job - it has 101 pages of reviews and five stars overall!  The reviews are that glowing, you'd be forgiven for believing the Philips Azur steam iron has magical properties and could probably bring about world peace too.
It has a whole host of features - large water tank, 3m long power cord, a steam tip, bla bla bla, but it also has a vertical steam feature too.  I think this is an awesome iron (never thought I'd hear myself say, or write, that!) and I've put one in my basket for Elise.
Thanks to andyj1888 at HUKD