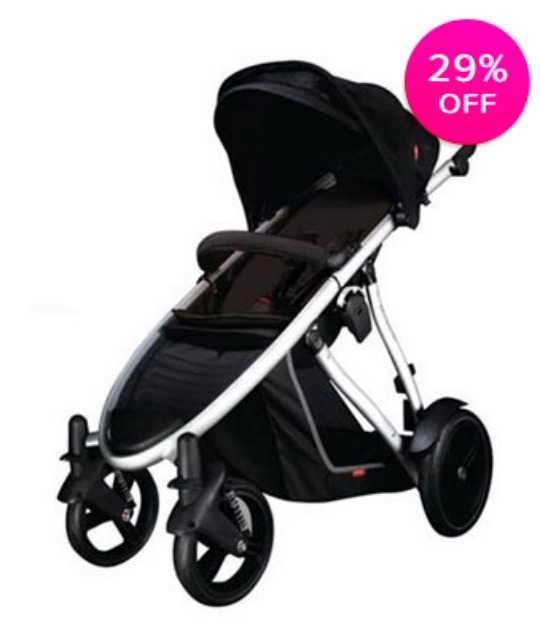 Kiddicare has a pretty good deal on the Phil & Ted's Verve pushchair in black at the moment. It's reduced from £641.00 to £450.00.
There's no denying it, this isn't a cheap pushchair but a saving of 29% is not to be sniffed at.
It's a 4 four wheel inline buggy, and is the latest edition to the Phil & Ted's family. It's suitable from birth to six years of age, and features a curved, compact frame as well as dual front wheels, with airless tyres and balanced shock absorbers. It's apparently also ultra compact and the soft cocoon gives you the opportunity to lift a sleeping baby from the buggy without disturbing them.
My Phil & Ted's saved my sanity when my kids were little. It made it possible to get two kids under the age of two out of the house quickly and easily, and being able to be mobile with a newborn and a toddler made life as a mum of two seem manageable. If you're contemplating a double buggy I can't recommend the Phil & Ted's highly enough. It is a pricy bit of baby kit but I found mine to be worth every penny, and we continued using it until my children didn't need a buggy any longer, so over time it definitely proved its value for money.