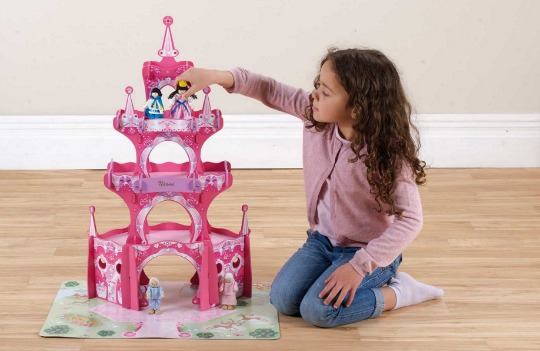 This is an amazing buy from 24Studio and is not to be missed! You can get TWO Personalised Enchanted Wooden Castle toys for only £9.98 delivered when you use the code 070 at the checkout! Plus you can also get a Free Bath Collection with every order simply by adding the product to your order! That's three presents for less than a tenner to your door so we think these will go fast.
The castle toys are listed at £14.99 each, but adding the code takes the price down to £4.99 each, and home delivery adds £4.99 on top of that. For some reason if you add a second of the wooden castles to your basket the total to pay stays at £9.98 charging for two castles at £4.99 and making delivery free.
Who knows what's going on with those codes and free gifts, but I'm getting these! Two wooden castle toys plus a free bath gift for £9.98 delivered? Sold!
Thanks for the info Lorelle!