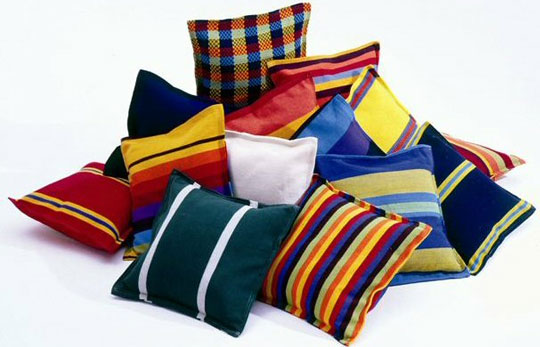 I'm rather a fan of personalised things, as long as they're done right; if you're a fan of the scatter cushion and want them to be a little different from your run of the mill cushions, then have a look at this LyncMeUp deal before it expires at midnight on Tuesday 3 July.
For £10, instead of £32.99 you can personalise a 40cm x 40cm cushion cover with just about anything you want.
Now, personally, I wouldn't have one of my wedding photos on cushion covers and I wouldn't choose pictures of my dogs, cats or kids either (not that there's anything wrong with that, it's just not my taste - I see them all every day, I don't need to have them glaring gazing at me adoringly from the sofa or bed as well!
I would have something abstract or arty; hanging on my bedroom wall is a paint splatter picture that my youngest son did way back in 2007 - it's one of my most favourite pieces of artwork, I might be inclined to photograph that, upload it to my computer and have that printed onto some cushion covers.
If you want something that's more of a momento of your child, but aren't keen on scatter cushion mug shots either, then how about making hands and footprints in paint on paper?  Again, shoot them and upload them to your computer and use that as a cushion image.
You could also put together a list of  special words, places and dates, get arty with a graphics programme and have those printed on your cushion(s)!  See, the world really is your personalised cushion oyster if you think outside of the cover a little bit.
Happy personalising!