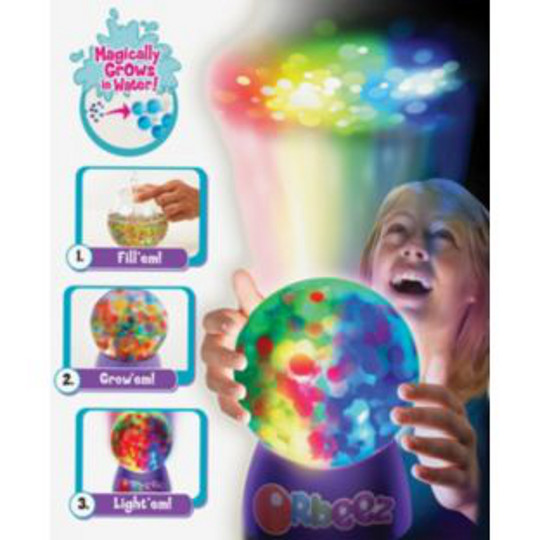 This is a rather unusual offer from Argos, because it includes free delivery and isn't available for store pick up. The offer is 25% off an Orbeez Magic Light Up Globe, selling for £14.99 instead of £19.99 and throwing out the usual £3.95 delivery charge makes for a saving of £8.95.
The Orbeez Magic Light Up Globe is a fun light that could be used for a night light or just a fun addition to room decor, I guess. The idea is that Orbeez - tiny little orbs that 'magically grow up to 100 times their volume when immersed in water' - are immersed in water, and then a light is shone up from inside and through the little balls.
It sounds to me as if these 'Orbeez' are actually just water beads, which are inside the globe. It doesn't say if you can empty out the water and let them shrink down again though. There's a motor inside that makes the Orbeez move around, causing a seemingly lovely looking light effect.
Thanks to wishihadadonkey at HUKD