In The Night Garden Floor Puzzle £3 @ The Toy Shop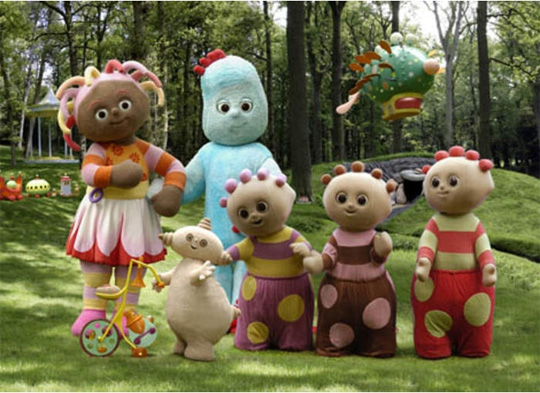 The Toy Shop are selling this In the Night Garden floor puzzle for £3 instead of its full-price £10.
I remember my first puzzle - actually, it's probably more accurate to say the first puzzle I remember was a 'The Rescuers' puzzle; it came in a round cylinder and that woman with the aligators was utterly terrifying.
It could have been a floor puzzle because that's where I remember sitting and doing it, although I don't think we had 'proper' floor puzzles way back then!
This In the Night Garden floor puzzle has 45 pieces that are laminated (making them nice and easy to keep clean) and come presented in the puzzle gift box, complete with rope handle and gift tag.
If you live near a Toy Shop then you can go and collect your order in-store for free four days after your order has been placed; failing that, you'll have to pay £3.95 for home delivery.
Happy Puzzling