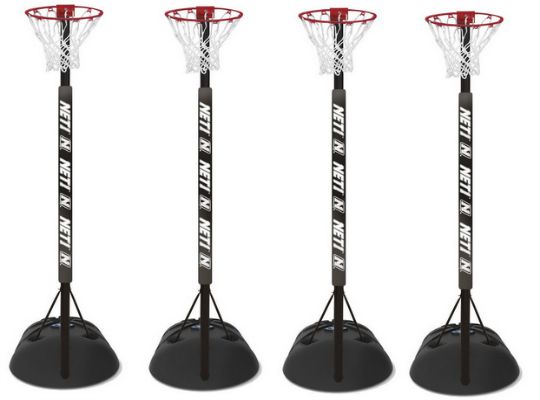 One of my favourite memories of my childhood was playing as 'Goal Shooter' in the school netball team. It was so much fun and I hoped that one day I would have a child that would play. I spotted these Net1 Netball System Nets from Amazon for just £27.96. Normally, these would cost £70, so they are a bargain. This low price also includes FREE delivery!
The Net1 Netball System is one net standing 10ft (3.05m) tall which is the height you need go play proper netball. The 16mm Regulation Netball Ring With All Weather Net makes this ideal for youth clubs or any local teams.
The base can be filled with water or sand to ensure that it does not tip over. I think for under £30, this is a bargain.
The reviews suggest it's easy to put together and is very sturdy. That's all you can ask for, after all it's a piece of sports equipment. The Net1 Netball System has a 4.7 star rating so I reckon this is worth more than it's current price. Snap it up whilst the going is good, I say.