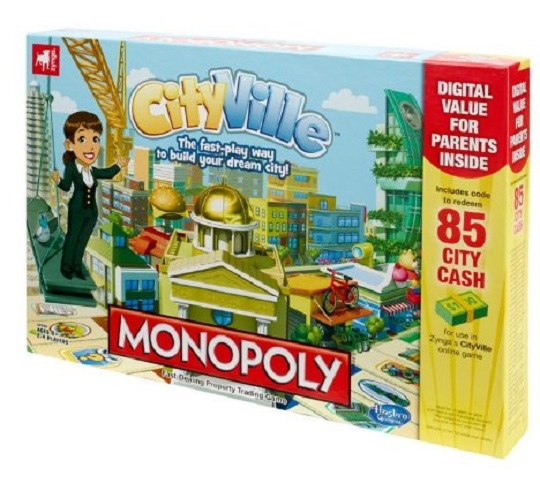 Amazon has reduced the price on the Monopoly Cityville family board game from £21.99 to £7.04 and it comes with free super saver delivery. You are saving £14.95 off the original price of the game and you can almost buy three copies of the game for the price of one. Nice.
It looks like the classic game but this CityVille Monopoly game has been reimagined like the addictive online game. Buy properties, build houses, community spaces and businesses on them, and raise cash when it's your turn. You'll pay when you land on zoning permit spaces and get paid when you pass GO.
The first player to build four skyscrapers wins and the whole family can become tycoons with this awesome game. Now you can build the city of your dreams and you can construct any combination of buildings you like. The game is fun and addictive and an interesting twist on the original.
Thanks to EMtart at HUKD!