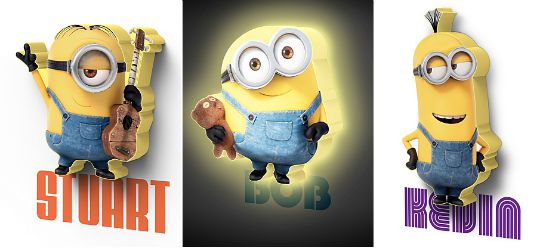 EDIT: Now reduced to £9 each! Bob currently out of stock :(
New in at Asda are these Minions 3D lights, and although they aren't in a sale or on offer I think they are a good price at £14 each anyway. Plus they look amazing. There's a choice of three characters: Stuart, Kevin or Bob and I think most kids will be hard pushed to pick a favourite out of those!
Although there's not a huge amount on the Asda website description these are battery powered 3D wall lights, so they have no mains leads and plugs to worry about. You can just hang them on the wall wherever you want them to go.
Most lights like this tend to be LED ones which means they should be cool to the touch, which is handy for children's rooms (unlike the fancy lights my toddler touched in Ikea today!).
The one thing to be aware of is that these are fairly small, at around 6 inches high, so are more suited as a night light than a proper wall light. I doubt that this will bother young Minions fans though, and they do look super cool!
If you are looking for something a bit smaller then the Minions Illumimate Dave or Stuart night lights are still online at Asda at £6 each as well.
You can click and collect for free from Asda stores, or home delivery will add an extra £2.95 to your order.