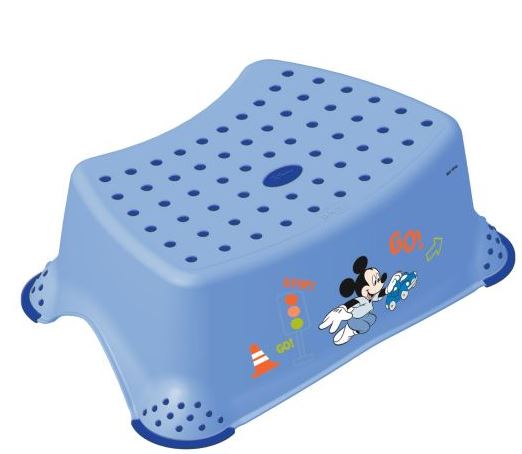 Sainsbury's have a 1/3rd off stepping stools for children, reducing them from £7.99 to £5.32. There's click and collect, or delivery which is standard at £3.95.
We bought my daughter a stepping stool when she was about 2 years old, and it has been such a great purchase ever since. It's not one of these, just a plain one, but it helps her reach the taps in the bathroom, her LEGO on the window sill in her room or the kitchen counters when she needs or wants to see what's going on up there.
She'll often quit what she's doing to run to find her step, so she has a better view, and now her little sister is really getting into using it and reaping benefit of being those few centimeters taller. For something so simple, it's played a massive part in my kids' toddlerhood.
This one is meant to be specifically for getting into the bath and it's made from sturdy plastic with a non-slip top and feet, which is helpful.
It is Mickey Mouse themed, and blue in colour.