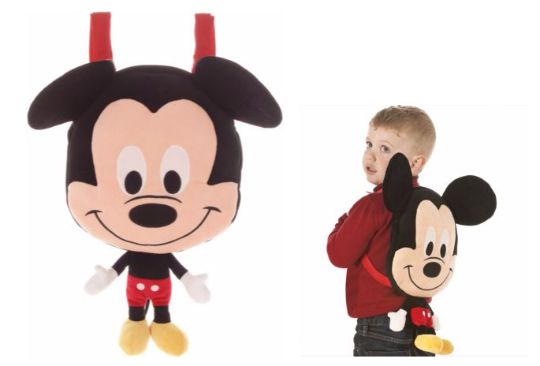 How adorable is this Mickey Mouse Backpack? It's reduced from £18 to just £6 at Tesco Direct, and I hope that there is still stock left by the time you see this!
This backpack is a soft plush one like a cuddly toy, and the storage is inside Mickey's head. From the dimensions it looks larger than I thought, as it's 42cm x 25cm, though that does include the dangly legs!
Click here for the Mickey Mouse Backpack @ Tesco Direct*
The Tesco website does stay that stocks are limited, so I don't imagine there are many left, and this is in the Toy Clearance so the chances are it won't be coming back into stock.
This Mickey Backpack is also included in the Tesco Clubcard Boost so if you are doubling up any of your clubcard vouchers it will only cost you £3 worth.
You can use the free click and collect service from any Tesco store, or home delivery will add another £3 to your order.