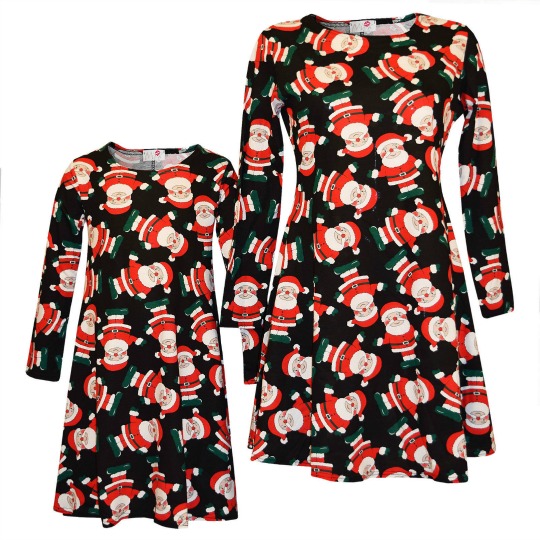 If you've already got your Novelty Christmas Jumper sorted, thanks to our handy guide of the top Christmas Jumpers around, but fancy something different, then why not grab yourself one of these fab Christmas Swing Dresses! And the best part about it is you can buy a smaller version of the same dress for your little princess to match! I'm ordering as we speak...!
The dresses are being sold via eBay seller bloomingonline and there are several different designs to choose from. We love the Father Christmas print as it seems to have plenty of sizes available however there are lots to choose from if you take a look at the sellers other items here*.
The girl's dresses start from age 2-3 years and goes up to 11-12 years, they are priced at just £4.99 each plus £1.50 p&p. The ladies dresses are in UK sizes 8-14 and are priced at £8.99 plus £1.50 p&p.
How fab will these look at Christmas time, the hardest bit for me will be convincing my daughter to dress in something that doesn't have Peppa Pig or Frozen on it...sigh!