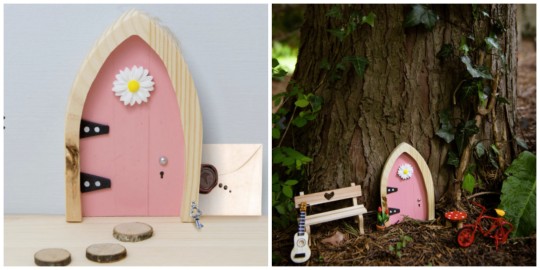 Words cannot convey how much I love this magical fairy door, and right now it's down in price from £19.99 to £16.95 at Prezzybox.
Can you IMAGINE the wonder on your little ones' faces when they clap eyes on this? It's basically a tiny handcrafted door (12cm in height) complete with a set of stepping stones, which you can affix either indoors or out to help persuade your little ones to believe.
Best of all, it even comes with a teeny weeny bottle which contains the key to the door. Of course it does. Pure genius. Also included is a secret code to download your Fairy Lease agreement, and you can also access a free Magical Matters app.
It's basically fairytastic and I quite literally have nothing more to say because I'm off to snap one up for my little girl, and one for the kids of my other fairy-loving friends.
Standard UK delivery costs £3.95 from Prezzybox.