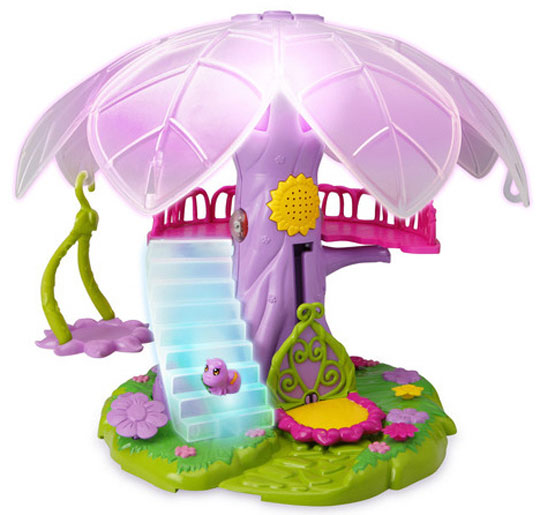 Home Bargains are selling this Lite Sprites Tree of Light for £9.99 rather than £39.99; a bit of a bargain methinks!
I used to have one of those plastic green oak trees that you opened out to reveal a whole tree house, complete with family living inside - do you remember the tree I'm talking about?
I loved it but have to say, this Lite Sprites Tree of Light looks much better than that oak tree!
It's made in pretty pastel colours and lights up and makes 'enchanting' sounds.  It comes with various accessories, including a Lite pet and four flowers; there are also other Lite Sprites bits and pieces that can be bought separately to expand your Lite Sprites Tree of Light.  The only thing it doesn't come with are the four AAA batteries it requires to light up.
If you have a Home Bargains local to you, or someone you know, then you can arrange to collect your Lite Sprites Tree of Light for free in-store; if you don't, then you'll have to pay a little bit for home delivery but it won't be any more than £2.95.
Thanks to Wadjet at HUKD