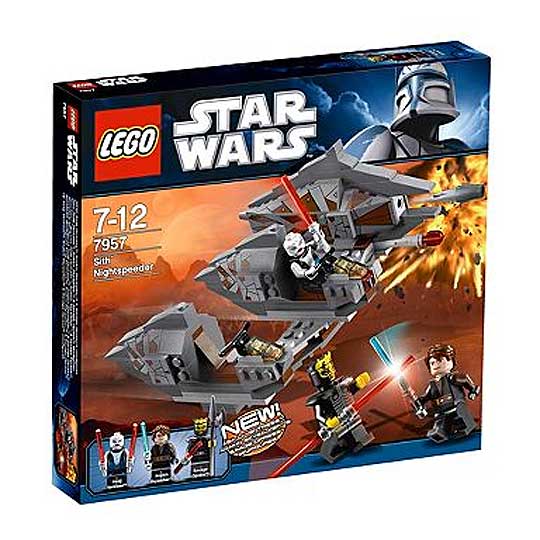 Debenhams have reduced the price of this LEGO Star Wars Nightspeeder set down to £18.20, from £26, and you can buy it for £14.56 if you add code DM20 to your basket before you check out!
Click HERE to take a look at the LEGO Star Wars Nightspeeder
It's no good only having Rebellion LEGO Star Wars bits and pieces, you need some Empire minifigures and models too, otherwise the Dark side can never be challenged, good cannot fight evil and the epic Empire against the Rebellion battles cannot be reenacted!
Your young LEGO Star Wars fan will be able to unleash their dark side by taking on the identities of Savage Opress and Ventress, the Sith assassin.
Their Nightspeeder, made from 213 pieces, features two detachable pods and flick missile function (I've lost count as to how many times I've had my Rebellion crafts fired upon and taken down by a ruthless flick missile attack).
This LEGO Star Wars Nightspeeder is suitable for young LEGO pupils aged between seven and 12, although I'm sure younger model builders would be able to manage it with a little bit of help from their LEGO Jedi Master (or Sith Lord, I suppose would be more appropriate in this case).
You can arrange to collect your LEGO Star Wars Nightspeeder from your local Debenhams store for free, OR you can take advantage of free home delivery by applying code SHD5 to your basket as well.
Thanks to ARRYAZZA at HUKD