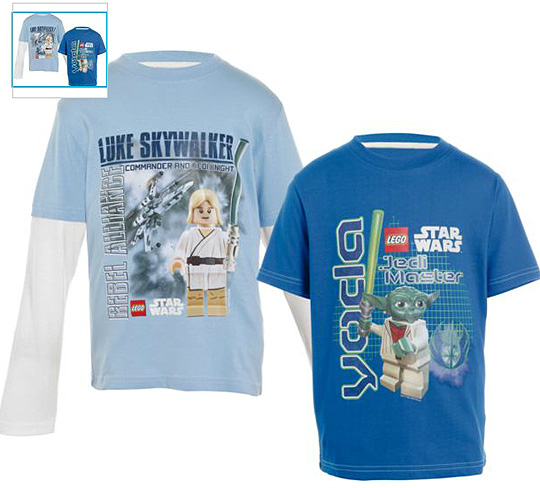 Argos are selling various sizes of these pack of two LEGO Star Wars boys t-shirts for £3.99, they're usual full-price is £11.99.
My youngest son is a huge Star Wars and LEGO Star Wars fan - he's got a great LEGO Star Wars t-shirt that has LEGO Stormtrooper on the front with the words 'A Little Short for a Stormtrooper?'
As far as he's concerned he could never have too many LEGO Star Wars t-shirts and these pack of two features one with short sleeves and a mock layered one - you know, the ones where it looks as though there's a long sleeved white t-shirt underneath the main one.
They are available in sizes 5-6, 6-7, 7-8, 8-9 and 9-10 years, all subject to your local Argos having them in stock of course - if not, and you have friends or family scattered aroudnd the country then it'll be worth checking their local stores too and asking them to pop in and collect your LEGO Star Wars t-shirts for you.
They're made of 100% cotton (the T-SHIRTS, not your UK scattered friends and/or family!) and can be washed at 40C, there's no mention of tumble drying but with the weather turning soon I'm sure you'll soon have a warm radiator to dry them on instead.
Thanks to babyblue at HUKD