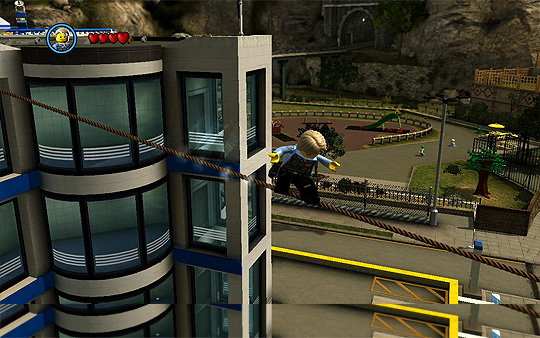 If you get yourself over to The Hut then you'll be able to pick up a copy of LEGO City Undercover for the Wii U for £35.98.  You'll need to use code LEG10 to drop the price down from the published £39.98, and you'll be saving yourself the best part of 15 quid - the usual full price is £49.99.
AWESOME, I love playing LEGO games on the Wii.  LEGO Star Wars was the first game I played and got completely hooked on, then came LEGO Indiana Jones - I've still not completed that - and now LEGO City Undercover is definitely going to be added to that list.
LEGO City Undercover is exclusively for the new Wii U console. In it, you'll take on the identity of Chase McCain, an undercover detective armed with clever disguises.  Your mission is to stop to the fiendish Rex Fury who's gone on a serious crime spree in LEGO City.
You can't collect your LEGO City Undercover game from The Hut, but they will deliver it to you for free.  And don't forget to use that code, otherwise you'll be paying more for it than you need to.
Thanks to Jas10 at HUKD