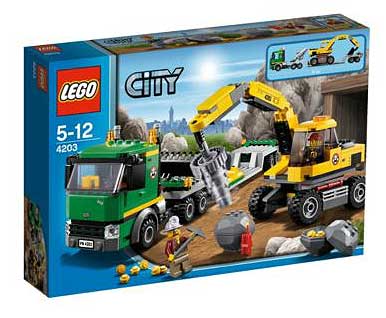 Ooooh! I've not come across this LEGO City Excavator Transport before and Tesco are selling them for £12, instead of the full £24.97 retail price.
If you've read any of my previous LEGO City posts, you'll know I'm building a rather fabulous virtual LEGO City with all the deals I find - it's a lot cheaper than building it for real, but nowhere near as much fun.
I think I've got most LEGO City bases covered now, but have been severely lacking in the construction vehicle department; this LEGO City Excavator Transport is going to look great at the building site as it not only features the flat-bed truck for digger transportation, but the digger, boulders and minifigures too!
If you're after a fab' LEGO deal then this is definitely one to get - you can arrange to have your LEGO City Excavator Transport delivered to your home for an additional £3, or you can pop to your local store and collect it for free.
Thanks to pharris2 at HUKD