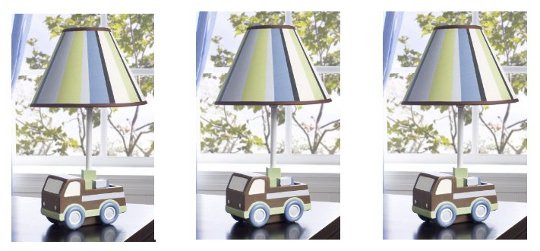 Amazon have a sale on this gorgeous Mosaic Transport bedside lamp from Kids Line, which they're selling at £23.98, with a 43% saving on the £41.99 RRP.
This is such a lovely lamp, probably more for a boys room, but I still think it's fab. Of course, there's a whole décor scheme that goes with it, all following the transport theme, and that pretty much might break the bank if you went all out with it, but it is still really cute.
The highly decorated base is made of resins and timbers and is hand painted. It is a low voltage halogen light for optimum safety and comes with a long life halogen bulb for starters.  The cover is described as a tough bulb cover, to reduce transferred  heat.
If you're looking at the rest of the décor scheme, you'll find it contains cars, trucks, planes and boats – perfect for a little one on the move.