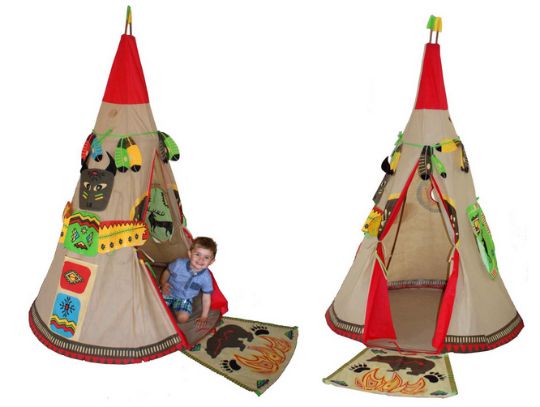 Brilliant price on this fab teepee tent set, it is currently being sold for £19.99 by Amazon Seller net_price_direct instead of the rrp of £49.99. Think of the endless fun your little ones would have in this!
This teepee is made from high quality heavy duty nylon and can be used indoors or outdoors. The height is 190cm and the width is 120cm. It has an integrated floor, entrance mat, a flap over window, storage pocket, a target hole and entrance door tie backs to open and close the door.
Also included within the set are 3 Native American dressing up accessories. They are the totem pole wings, a sorcerer mask which can also be stuck to the outside of the tent for decoration and a traditional feather garland. This is a brilliant price for everything that is included in this set, plus the reviews seem pretty good too.
Home delivery is £2.95 for this teepee.